Dinner Ideas to Cook this Week from the Keeping it Easy Bloggers
Welcome Fall! Can you believe it is actually here? Time to bring out the pumpkins, apples and hot cider! I must confess that I have already indulged in a few pumpkin spiced lattes to celebrate fall's arrival and I just love them.
I am also cleaning out my closet because a new season is coming and I am going to need to pull out the jeans and sweaters soon. Do you do that each season? If you are thinking about it, check out my closet decluttering tips.
This week, the Keeping it Easy blogger team has some great recipe ideas to help you decide what dinners ideas to cook this week.
Dinner Ideas to Cook this Week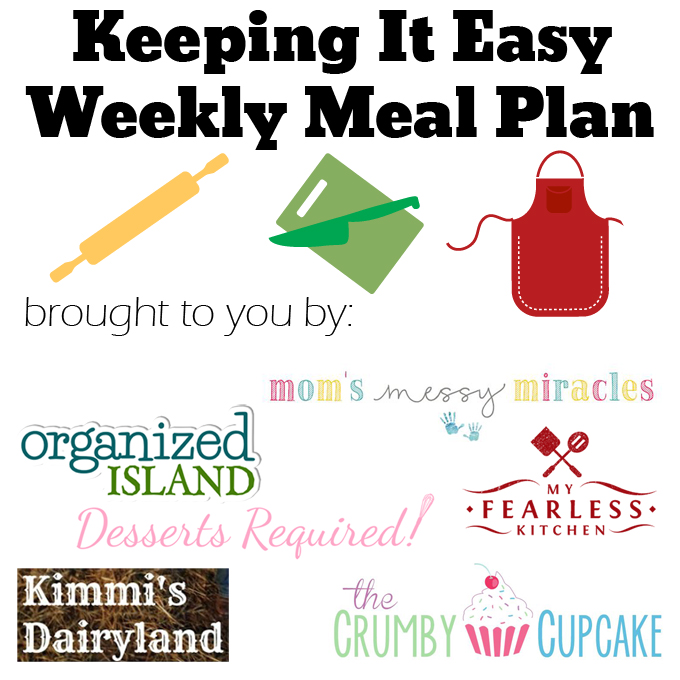 Start your mornings right with a big batch of these Homemade Buttermilk Biscuits from My Fearless Kitchen. They're easier than you think and they freeze great. They're delicious with simple butter and jelly, or as the start of a bacon & egg sandwich!
Kick off your week with a kick! Try this Buffalo Wing Casserole from The Crumby Kitchen. Perfect for Monday night football, or whatever you have planned!
Then cool it down a little with these B.L.A.T. Sandwiches from My Fearless Kitchen. We all know the beloved BLT... this is what happens when it swallows an avocado!
Take it easy tonight and make these simple Sun Dried Tomato Pizzas from Kimmi's Dairyland.
I love some pumpkin in the fall, and this Pumpkin Pepper Soup from Organized Island is no exception! If you don't like the spiciness, cut back on the red pepper flakes or leave them out all together.
It's almost the weekend! Make a big batch of this Slow Cooker Chili from The Shirley Journey to keep your football fans fueled for all their games.
Chocolate, peanuts, and gooeyness - does it get much better than these Gooey Brownie Peanut Cups from Desserts Required?
How are you celebrating the arrival of fall?