Hello, Today is a special day for me! It is my SITS Day!
If you are not familiar with SITS, it is am amazing network of resources and support for bloggers. You can find more about SITS here.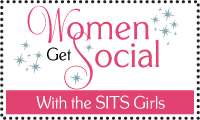 If you are visiting from SITS, welcome! I am Raquel and my blog, Organized Island is about time saving tips, simple recipes and easy entertaining and craft ideas. I also blog about events and places in southern California. I am a former productivity manager and I have studied work processes, streamlining and the importance of time and work management. I apply these techniques to household and entertaining activities and share them on my blog so that others can use their time to doing more of what they enjoy!
To learn more about me click here. To view my posts, they are organized by theme at the top of the blog.
Thank you for stopping by the Island and thank you SITS for featuring me today!